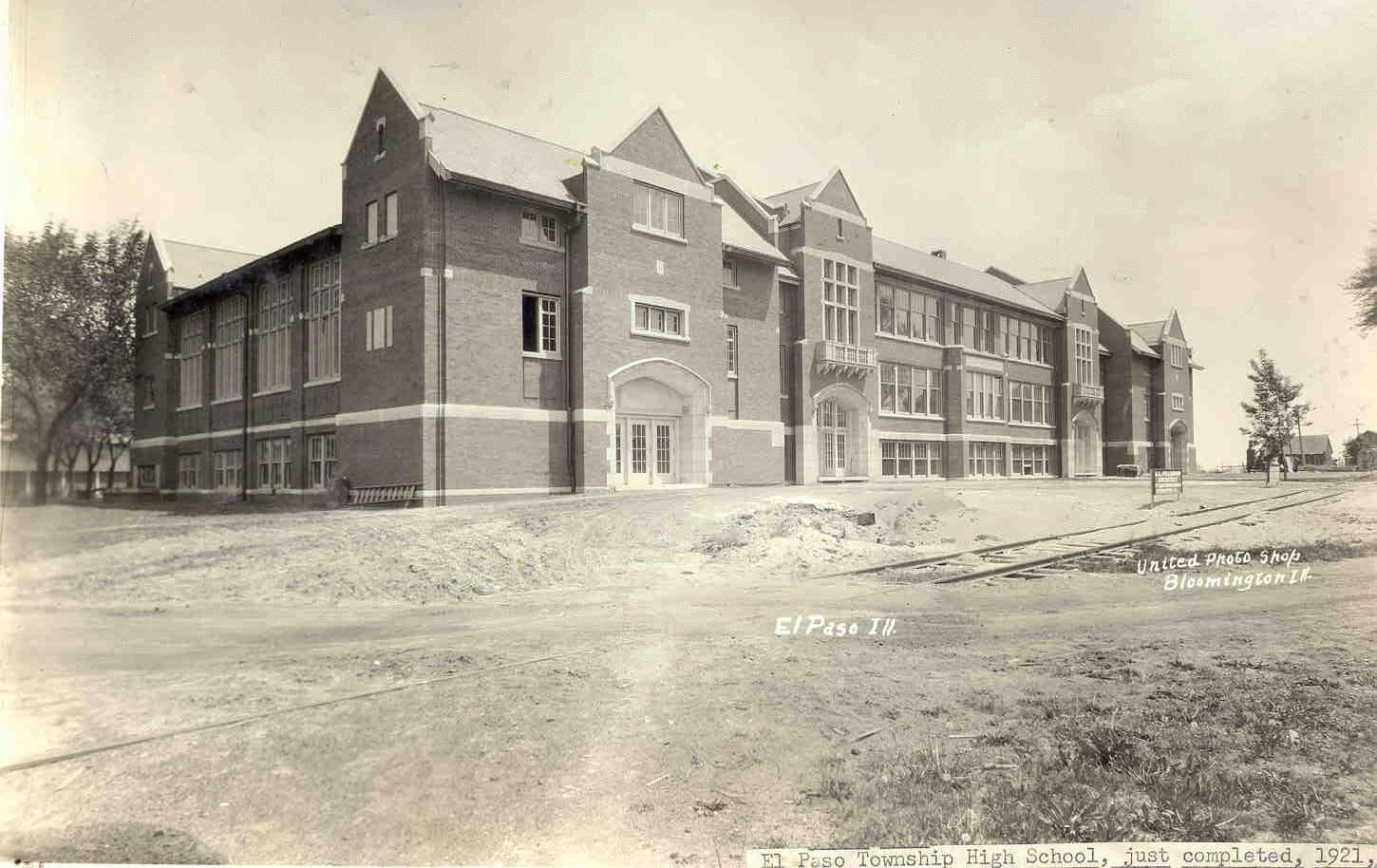 El Paso Township High School, just competed, 1921.


until 1944. On May 22 of that year the trustees of the grade schools approved the petition to consolidate, which had been gained by a popular and lively election. The two districts were dissolved and one combined grade school district was created. In time, differences were resolved and old boundary lines were erased as the progress gained by unity became evident.
Under the old two-district system each school operated a two-year high school until 1892. Mrs. Julia Toussieng was the first graduate in the class of 1874. Another El Paso woman to enjoy a "first" in education was Mrs. A. O. Shur who held the distinction of being the first woman to graduate from the Illinois Wesleyan University in 1872, after she had been married nine years. In 1892 the four-year course was introduced into the high schools and the class of 1893 boasted twelve graduates, including those from the classes of 1890 and 1891 who stayed on to take the advanced course. After the early 1900's the commencement exercises of the two schools were held jointly in the Grand Opera House. The east side school was named the McKinley School shortly after that president was shot on September 6, 1901.
In 1916 the El Paso Township High School District #375, combining the high schools of the two city districts and taking in some non-high school rural areas, was organized, and a class of twenty-five in 1916
Page 208